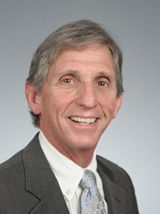 Isaac Regenstreif is a connector and a problem solver. Isaac speaks the languages of foundations, corporations, nonprofits, politicians and decision makers, and moves easily between these worlds.

Isaac's remarkable expertise, stellar judgment, and wide range of relationships are extraordinary resources for organizational growth. His wise philanthropic counsel is pitch perfect and so are his political instincts."
Gary Withers, JD, Executive Vice President, Concordia University
Isaac specializes in:
Foundation Initiative Design and Feasibility Studies
Much of IHR's work has been for foundations interested in pursuing program initiatives. The work has included feasibility studies, designing and recommending program options and reviewing proposed initiatives with stakeholders to assure the program meets their needs. Clients for initiative design projects have included the Oregon Community Foundation, PGE, Meyer Memorial Trust, Ford Family Foundation and others.
Read the Testimonial & Case Study
Benchmarking/Best Practices
IHR Consulting is frequently called upon to help clients determine how their practices in various areas of focus compare to peer groups. Several projects have involved national and state benchmarking for foundations and corporations, including Northwest Natural, The Standard, PGE, Meyer Memorial Trust and others.
Read the Testimonial & Case Study
Philanthropy Strategy, Focus, Policy, Structure and Process
A number of clients have asked IHR to assist in developing strategic direction, a clear giving focus, policies and processes for their community giving. Clients have included Aequitas Capital Management, Northwest Natural, The Standard and others.
Read the Testimonial & Case Study
Grant Reviews
IHR has conducted over two dozen grant reviews for the Meyer Memorial Trust and the Ford Family Foundation. These reviews include analysis of the application, due diligence regarding the request, site visit and research into the applicant's project, finances and position in the community. IHR prepares a report consistent with the foundation's guidelines and procedures and includes conclusion and recommendations for staff and board decision.
Read the Testimonial & Case Study
Executive Interviews/Analyses
For client DHM Research, Isaac has conducted executive interviews with decision makers to support DHM's opinion research. These projects, which included interviews to elicit executive viewpoints on health care, education,communications and business issues, provide critical insight into the way key influencers think about these subjects.